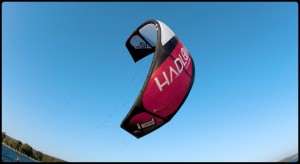 Flexifoil Hadlow ID is Flexifoils new flagship and considering that Aaron Hadlow himself rides with this kite should be proof enough to give this kite top marks! If you read on Flexifoils official site it says (not very surprisingly) that this more or less is a kite with top performances within all aspects. The problem with reviews written by the manufacturers themself is always that they highlight all the positive characteristics of their kite and don't even mention the bad things and they never compare their own kites with their competitors kites.
So in an attempt to give you some objectively information about this kite we put together a list with reviews of the Hadlow kite from surfers with different background.
Finally we would like to share this awesome video with Aaron Hadlow!