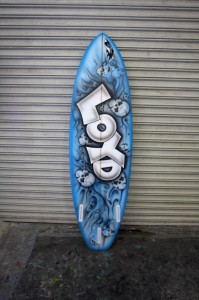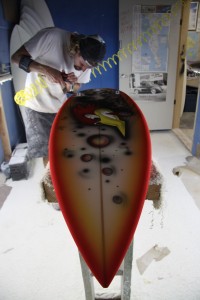 If you wanna stand out from the crowd when it comes to your surf board, then you might wanna check out Loyd Surfboards. Originally, Loyd Surfboards was only a small surf shop in the Pismo Beach area, California. The year was 1974, and back then a man named Aaron Loyd made incredible boards that not only surfed the waves in perfection, but were designed to really catch ones eyes!
In 2004 Aarons son Gabriel, which at the time already mastered the skills needed to create and design amazing boards, partnered up and created "Loyd" surfboards, under their new logo. Gabriel litterally grew up in a surf board factory and hence possessed his fathers knowledge in how to create sick surf boards. Loyd is now producing some of the coolest and best custom boards in the world, both surfboards and kiteboards.
As far as I know Loyd isn't producing any twintip boards that are common among many kitesurfers around the world, but I can recommend you to check out www.navisboards.com if you´re looking to buy a really nice and durable twintip board.
Here is a small video from Loyd Surfboards.