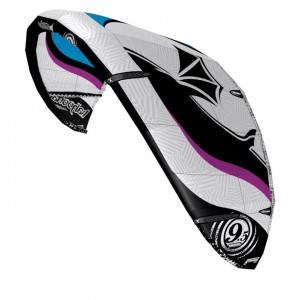 Best Kahoona V2 vs Kahoona V3: What has changed and why?
New Canopy Ripstop
Higher tear strength for improved impact resistance and dureability.
Improved Ripstop coating technique gives a crisper fabric with enhanced performance.
New canopy printing techniques integrate printing onto canopy segments before final fabric treatment for more vibrant graphics.
New Dacron Materials
Higher tear strength for improved durability
Better handling of bias loads for enhanced steering response & flight stability.
Both new materials lead to a more stable kite.
Lighter and adjustable bar pressure, introduction of trimming options.
Best introduce the A and B settings on the Kahoona V3 to increase versatility of the kite. This will make this kite more appealing to advanced riders.
New Size
3.5m enables kids and women to build their ideal quiver.
Exceptional school kite. (Guroo will be discontinued)
Kahoona V2 vs Kahoona V3: What has stayed the same and why?
The DNA of Kahoona V2 has been preserved where possible. The KAhoona V3 is a 4 strut, mid aspect Delta kite using the bridle concept as the V2.
Sizes: 3.5/5.5/7.5/9.5/11.5/13.5
Excels in:
Surf
Freeride
Light Wind/Race
New to the sport
Performance Attributes:
Powerful low end
Auto-relaunch ability
Stability in all conditions
Ease of Use – Plug and Play
Easy jumping
Full depower
Effective and easy to use safety
Good upwind ability
Steering when depowered
PS. Keep in mind that everything stated above is Best's own words and they might spice everything up to make the Best Kahoona V3 stand out as an exceptional kite, like all other manufactures ;)
Related External Links