Nicky Rudd is a name that may not sound as familiar as Susa Mai or Hannah Whitley. However after watching this video, I´m pretty sure that Nicky Rudd is a name that most likely will be heard more often onwards. Here is the video with Nicky, filmed at Coche in Venezuela.
So, who is this girl?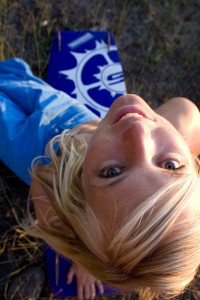 Well, Nicky Rudd is a 27 year old girl from Exmouth, Devon in the UK. She started kiteboarding in 2007. Prior to that she did a lot off off shore sailing which, as Nicky states it, was pretty hardcore and she was apperantly a keen windsurfer back in the days. During the less windy days she could watch kiters jumping over her head and she simply thought that "I need to do that!" Nicky took a kiteboarding lesson and has never looked back since.
As Nicky says – kitesurfing is a sport that has so much to offer; there is a great deal of freedom involved, physically and mentally. Kitesurfing allows you to explore beautiful places and share great experiences.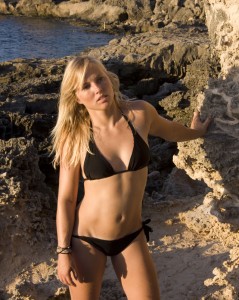 Nicky Rudd's home spot is located in Exmouth, Devon. A pretty unique spot in that you can kite both in the river or on the seafront; making it kite-able in almost any wind direction. It´s such a beautiful location where the kiters are spoiled with butter flat water at low tide and waves over the sand bar when there is swell. There is also a great local kiting community which has been built around Edge Watersports.
Besides travelling around the world kitesurfing and competing, Nicky is also working as a kitesurfer instructor for Bracklesham Board Riders on the south coast in West Sussex.
At the local beaches where Nicky lives there are a group of girls that pull the more technical tricks and Nicky loves the look on the 'guys' faces when she lands trick that they can't do. Some will often start riding more aggressively, trying to do even bigger airs, something that always put a smile on Nicky's face. Nicky says that there is something really satisfying about being better at a sport than most of the guys!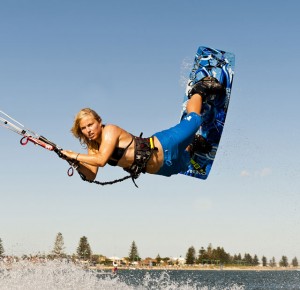 Conclusion; think twice before you pack your kite to visit Nicky's local home spot. Trying to impress on this hot chick might end up with that you make yourself a laughing stock :)
For more photos, videos, info etc. check out Nicky's website www.nickyrudd.com