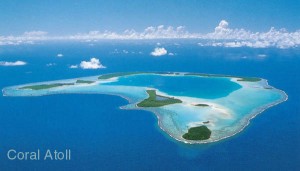 Tuamotus a.k.a Tuamotu Archipelago is located in French Polynesia and consist of a number of islands and atolls.
Tuamotus is still quite unexplored by kitesurfers, however it can be one of the top kitesurfing spots in the world!
The islands make up hundreds of beaches that are far from crowded, which means huge space for launching and rigging your kite. There are also several protected bays which allow you to ride on super flat water, but of course you have the option to go surfing in the waves in the open sea.
Tuamotos is a place where you can go not just to kitesurf, but engage in various activities such as kayaking, spear and bait fishing, diving and not to mention – eat delicious fresh sea food as well as enjoy fine wine and good drinks.
Watch this awesome video and there will be no doubts where you wanna head for your next kitesurfing trip!