Discover Cabarete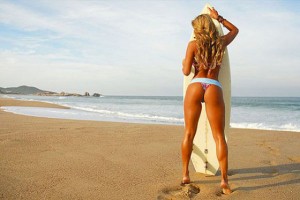 If warm and sunny beaches are the perfect holiday destination for you then Cabarete would be a great place to visit! Cabarete is a wonderful town located in Puerto Plata a province of the Dominican Republic. The city was founded in 1835 by Zephaniah Kingsley along with his family and 53 slaves he brought from Florida. It is now famous for its sunny beaches and also for being the location of professional kitesurfing contests such as the World Cup and the "Master of the Ocean" competition.
Most of the people are going to the tropics simply to relax and lay on the beach all day long. But Cabarete is offering much more than this and it is a great place for all kind of interesting sports and outdoor activities. For example you can windsurf and Cabarete is among the top ten places in the world for this activity. You can also perform the classic surfing and the waters here are perfect for this! They are safe, warm, not crowded with people and they deliver perfect waves for surfing. Here you can also do Boogie-Boarding, Paddle Boarding, Canyoning or Wakeboarding. If you like exploring then you can choose to scuba dive and discover the wonderful marine life of this place. You can also choose to explore the caves found at the edge of the Cabarete or see the surroundings of the city by riding a mountain bike. If you prefer riding a motor bike instead then you can take motorcross lessons do enduro tours or dirt biking. The mountainous terrain from this area is just perfect for that. In case you are not a fan of such extreme sports then you can simply play some golf or take sightseeing expeditions around the city.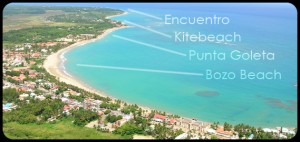 But the most interesting activity you can try here is definitely kitesurfing in Cabarete. (also known as kiteboarding). It is one of the newest and craziest water sports of the world and it can be done perfectly on the waters of Cabarete. The city is famous for the great conditions offered for kiteboarding and there is no wonder that it was the host of the Kiteboarding World Cup as well as the "Master of the Ocean" competition for many years.
It doesn't matter if you are a total beginner or a pro that knows plenty of kitesurfing techniques because Cabarete is great for everyone! The entire industry of the city relies on tourism and water sports and there are lots and lots of stores that are offering all the tools you need for surfing kiteboarding and all the sports mentioned before. Besides that there are also plenty of Kiteboarding schools and clubs that are ready to prepare any newbie for his first kitesurfing experience.
If we made you curious then don't hesitate to make Cabarete your next holiday destination. We are sure you will enjoy it and we are waiting you to tell us all about your experience. Have fun!
Related External Links
Information about Cabarete in French, Cabarete dr
News about Cabarete www.cabaretenews.org
Finally, here is a nice video from Cabarete
Related External Links