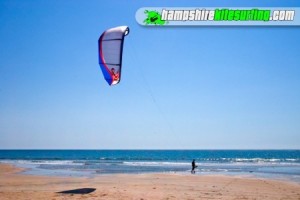 Planning on vacation in Hampshire in southern England? Then you might as well take the opportunity to kitesurf or take kitesurfing lessons if you already aren't a kitesurfer!
Hampshire Kitesurfing centre is located at the Hill Head kiters beach, an ideal location for wind enthusiasts due to it's unique excellerated wind patterns and shallow water pools.
Hill Head is an ideal place to kitesurf expecially as it has a range of flat water and windswell conditions to ride in. Wind at this spot typically comes from the South-West creating a funnelled 'Venturi' effect as it passes through the gap between Calshot and the IOW. This means we usually have at least 5-10 knots more than all other locations on the South coast. Kitesurfing Lessons are run here in the shallow waterpools by the Hampshire Kitesurfing Centre, lessons are run just away from the normal launch and land spot to help keep the newbies out of the way of the local kiters and to make it a more relaxed experience for the new students.
The Hampshire Kitesurfing centre offer beginner kitesurfing lessons right through to advanced coaching with local pro riders running clincs. The centre also offers SUP courses for no wind days. A local shop is on hand to help with any kitesurfing equipment issues and the guys at the centre are always happy to give a helpng hand to all that need it.
For further information contact: info@hampshirekitesurfing.com
Or call: 07863 811 644
www.hampshirekitesurfing.com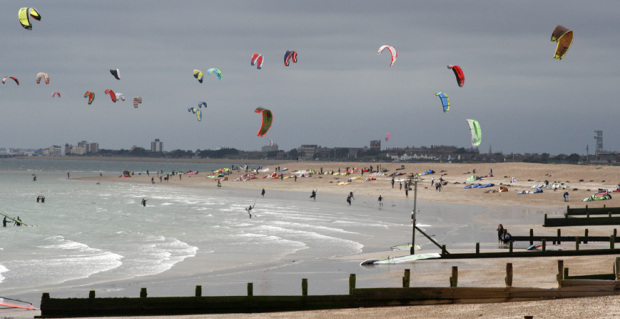 Related External Links