Today delivered a pretty strong wind, which means that lots of kitesurfers are crowding in the water and on the beach at Bulabong in Boracay. I had a good kite session =) Others had not…
Kites flappering in the palms on Bulabong is a very common view. I´ve seen people crash their kites in the palms almost every day I´ve been at the beach and it´s not like I´m constantly overlooking the beach. Havn't yet figured out why som many kiteboarders put their kites in the palms. I guess they are either beginners or simply not careful when they land their kites. I´ll investigate =)
There are lots of exotic fruits in the Philippines. One of my favourite fruits is mango! I eat perfect mangos almost daily, but here are other fruits as well, for instance the super delicious cherimoya! Cherimoyas comes in different varieties depending on where in the world they come from. The absolutely best I ever tasted is the one that you find in South America, but the sort they have in the Philippines is also unbelievable tasty!
I also found a big fat worm today, check the size of this monster!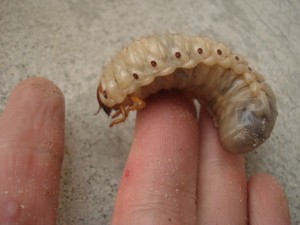 Geckos are also seen everywhere when it gets dark =)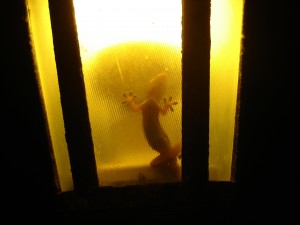 Laters!
Related External Links