Youri Zoon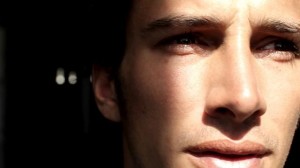 The youth has always been fond of trying out new things. Among the new things youth want to explore are new sports. The adrenalin rush that sports bring excites the youth and brings out the adventurous individuals among them. Extreme sports are become more and more popular among the sport-minded individuals as they bring a certain sense of excitement and power that regular sports may not possess. Among the extreme sports, water sports are the most interesting.
Kitesurfing, also known as kiteboarding, is a surface water sport that is growing in popularity among the youth. It is an extreme water sport that is a combination of surfing, wakeboarding, paragliding, windsurfing, and gymnastics. Kitesurfers employ different techniques when kitesurfing. Some of the techniques kitsurfers enjoy doing are downwinders, freestyle, course racing, free ride, speed, jumping, wakestyle, and wave-riding.
One well-known kitesurfer today is Youri Zoon. Born on the 14th of December 1989, Youri Zoon has been an experienced kitesurfer for seven (7) years. He was a windsurfer who discovered kiteboarding and fell absolutely in love with it right after he had his first kitesurfing lesson. Zoon's favorite kitesurfing spot is Brouwersdam. He has visited many kiteboarding sites. He kitsurfed in the following places already: South Africa, Thailand, Mexico, Egypt, Canada, Vietnam, USA, Venezuela, Germany, Austria, Spain, Italy, Belgium, Japan, Cabarete, Portugal, Brazil, France, and Netherlands.
Among his kiteboarding gears, he is happiest with his Slingshots kites and Brunotti boards. He gets his Brunotti boards form board shaper Jinne Sietsma. His favorite board style is 133*40.
Whe asked about his riding style, Zoon said that he likes to keep his kite low. His riding style is one that prioritizes both power and technique. Youri Zoon's favorite trick as a kitesurfer is known as Mobe 7. For him, the Mobe 7 is a very technical trick and when it is performed correctly, it exudes a certain air of power. His latest tricks with his kitesurfing gears include making doubles of almost all the tricks he has already learned and done.
He advices all those who want to try kitesurfing to make sure that they take lessons first before doing it.
Among his sponsors are: Slingshot, Brunotti boards, Koraal.org, Mystic Kiteboarding, and Daarom,com Online Marketing.
Youri Zoon has been a professional kitesurfer for 7 years already. Within that span of time he has joined many competitions all over the globe. He has competed with other well-established kitesurfers. There were a lot of instances wherein he won competitions. However, there were also competitions where he weren't as lucky. In December 2011, he finished 3rd place at the PKRA World Tour. He joined 6 competitions in a row but was unable to win every single one.
Youri Zoon can be seen in a new video from Slingshot:
Related External Links