Mike Blomvall a.k.a. Mike The Knife is one of the best riders in Sweden. He is also a team tider for Nobile.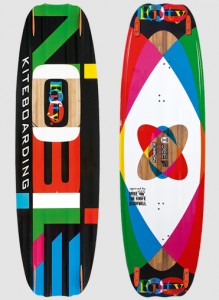 Mike wasn't fully satisfied with Nobiles collection of board, so together they developed a new board called 50Fifty. The 50Fifty is a wakestyle-inspired, aggressive freestyle board designed for those who desire huge POP, super soft landings and tons of control. For 2012 this board is constructed with Pre-stress technology which means that the board provides "limitless" pop and is an excellent weapon for those who are into crazy tricks and wants to take their kite boarding progression to a new level.
For more info about Mike Blomvall check out his new website www.mikeblomvall.com
Here is Nobiles latest video featuring Mike in Turkey, enjoy!